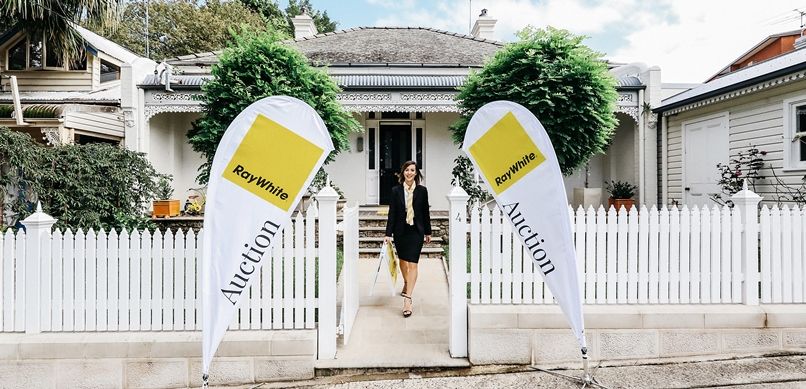 Quick Guide:
How to buy at Auction
Key tips for buying at auction:
• Research the area.
• Research comparative sales in the area.
• Attend other auctions to familiarise yourself with the process.
• Have your finance prepared early.
• Set yourself a limit.
• Ensure you've done all your inspections prior to bidding.
• Seek legal advice early.
• Make sure you have a minimum 10% deposit available (deposit bond) in case you are the successful bidder.
• Ensure you register on the day to bid – you will need identification.
• Don't be intimidated by other bidders and bid with confidence
Prior to auction day
• Obtain a copy of the contract, provide it to your solicitor for review and advise them of your intention to purchase.
• Get in touch with a Ray White property finance consultant to discuss your indicative borrowing capacity – this will help you know how high you can bid.
• Attend some other local auctions to familiarise yourself with the process, particularly if you are buying your first property.
• Ensure all inspections are carried out and ask questions ahead of time. Under auction conditions there is no "cooling off period" and you are making an unconditional purchase so you will need to be sure of your decision prior to auction day.
• Conduct all inspections (such as pest and building and council zoning) and seek legal advice prior to the auction day – this way you can bid with confidence.
• If you are the successful bidder you will be required to pay a deposit of (typically) ten percent at the fall of the hammer, so this will need to be arranged prior to the auction day.
On auction day
• If the auction is on site, arrive early for one last look at the property and to have any of your questions answered by the agent.
• If you are not a confident bidder, you are able to appoint someone to bid on your behalf. You will need a letter of authority to do this, which must be provided to the auctioneer before the auction starts. Discuss this with your agent a few days prior to the auction so that they can help you participate legally in the bidding process.
• When bidding commences it is important to know that people bid in different ways – some will quietly assess the crowd and only join the bidding later on, while others will happily lead the bidding. You should bid in whichever manner is comfortable for you -there is no right or wrong way to bid.
• If bidding reaches the reserve price, the property will be sold. However, if it does not, and the vendor does not accept the highest bid, the property may be passed in and negotiations may begin again immediately with unconditional and conditional prospective purchasers. It is often beneficial to be the highest bidder in this case as vendors will often extend the first right to negotiate to the highest bidder.